The Board
The Bio Farmag Board comprises a group of highly respected and qualified executives with Senior Executive and Board experience both in Australia and internationally.
Mr Gary Garton – Chairman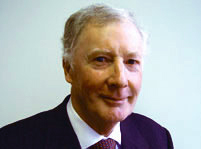 Mr Gary Garton is an experienced Chief Executive Officer and Public Company Director with a domestic and international background in the service, software and manufacturing industries. Mr Garton was an Executive Director of Brambles Holdings Limited and left this position in1984 to move to the USA, where he was President and Chief Executive Officer of Brinks Inc. for a period of ten years. In 1994 upon returning to Australia, Mr Garton was appointed the Chief Executive Officer and Managing Director of the gaming company Aristocrat Leisure Limited for ten years. He currently chairs Odyssey Gaming Technology Queensland and the Melbourne based security company FBIS International. He is Chairman of Admirals Casino Compliance Committee.
Mr. Garton is a regular speaker at the Australian Institute of Company Directors courses including the popular 'Going Public' series.
Mr David Young – Managing Director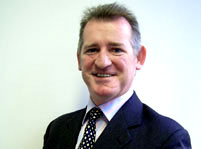 Mr David Young's experience spans 25 years and five countries and ranges from start up businesses to large multi-billion dollar turnover companies.
He commenced his managerial career with 12 years at Target Australia Pty. Limited in State and National roles in the Buying and Marketing arena. His next position was at Dairy Farm International Holdings Limited ("Dairy Farm") over 10 years, culminating in his appointment as Deputy Director for all of Dairy Farm's business in South Asia. Following this role he became the Buying and Merchandise Director at A.S. Watson & Co. Limited, a retail operation consisting of 217 stores that provided the leading health, fitness and personal care brands in Taiwan. He also held the position of Group Managing Director at Hallensteins Glasson Holdings Limited, a publically listed New Zealand company.
Mr Young was most recently Group Managing Director and Chief Executive Officer at Australian Pharmaceutical Industries Limited, operating 6 key businesses across Australia and New Zealand with a turnover in excess of A$3 billion.
Mr Ian W. Holman – Director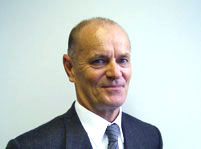 Mr Holman is a private investor with over 30 years experience in stock broking and investment banking.
He was a member of the Stock Exchange of Melbourne and the Australian Associated Stock Exchange from his election in 1975 to 1993. From 1980 to 1985 he was a partner in what became McIntosh Securities Limited, a company with offices in London, New York, Tokyo and Singapore as well as throughout Australia. In 1985 he was appointed Executive Director in charge of Equity Sales and Trading, a position which involved the management of some of the largest IPO's and Corporate Instructions of that time. From 1991 to 1993, he served the company as a non Executive Director.
Between 1992 and 1994 Mr Holman was also an Executive Director of Queensland Metals Corporation.
Dr Ronald Shnier - Director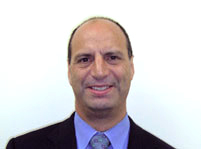 Dr Ron Shnier MBBS, FRACR, the Director of Clinical Research Imaging Centre, has a long history of evaluating new diagnostic and imaging technologies. He is now President of the Australian Diagnostic Imaging Association.